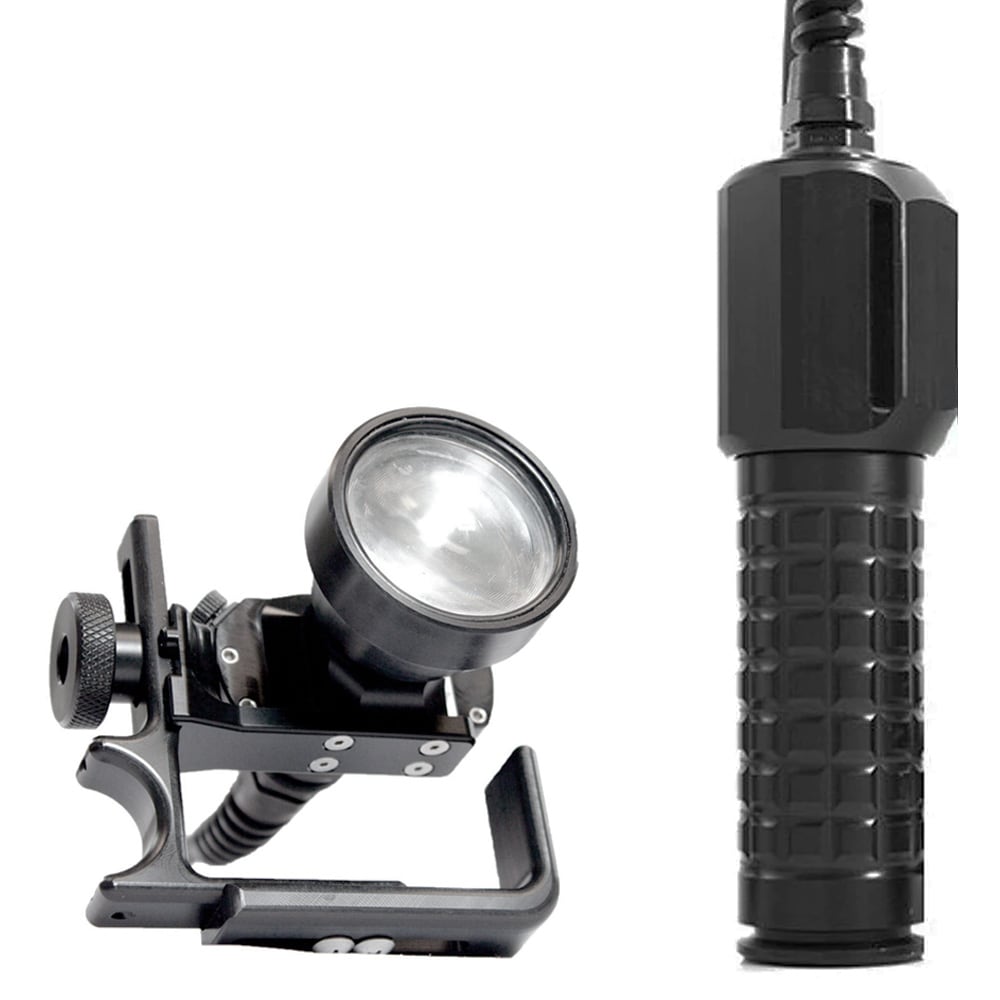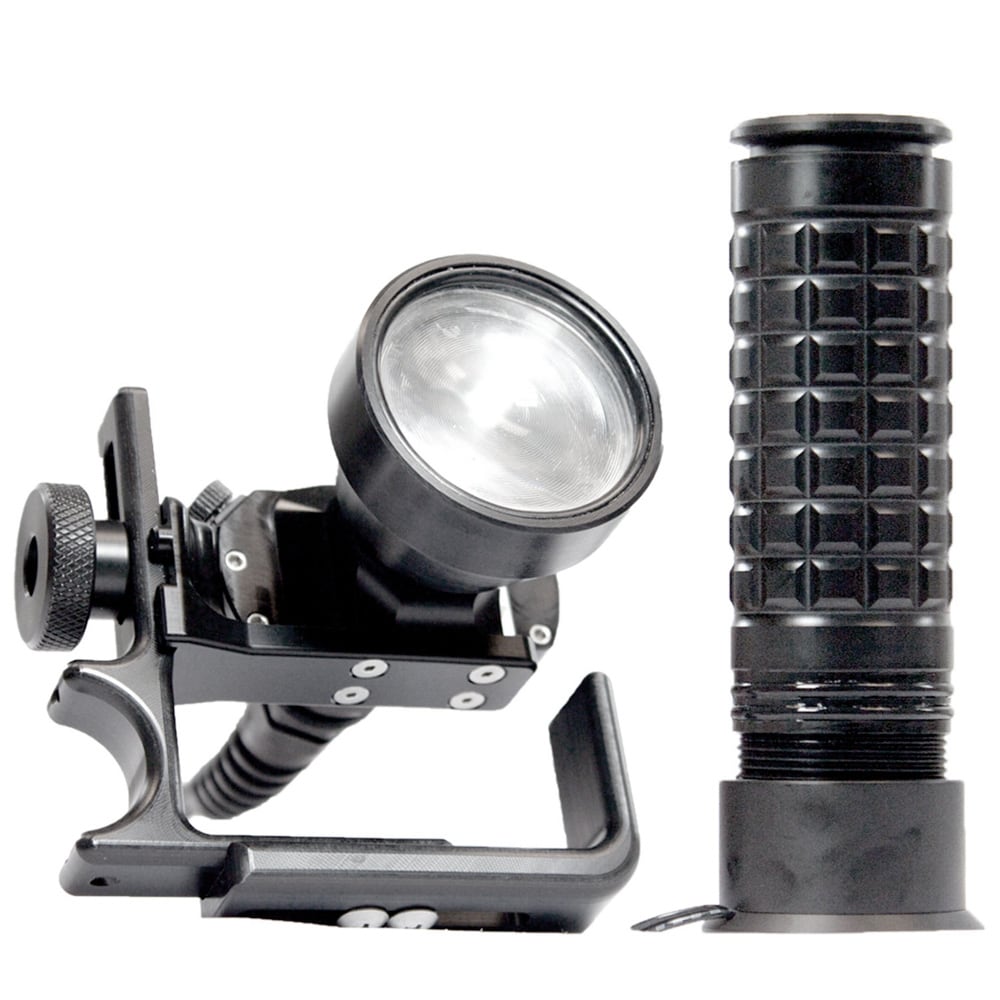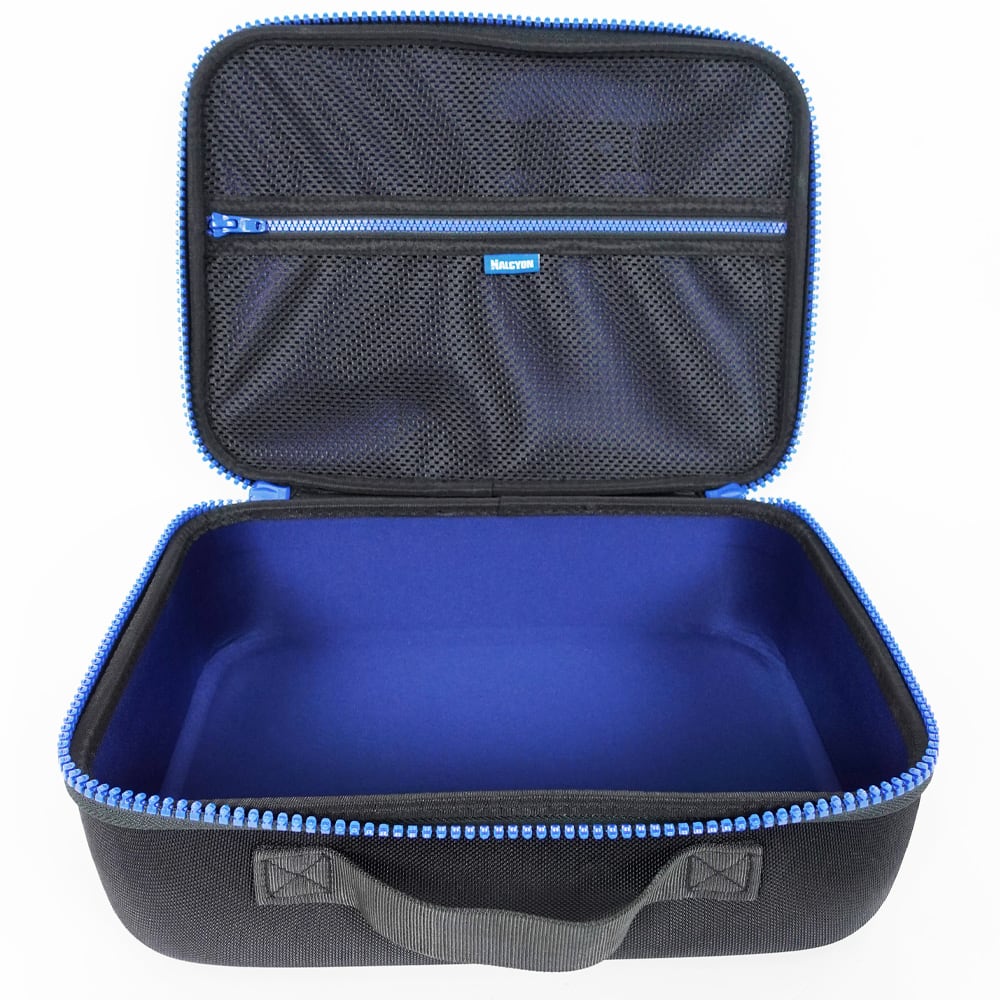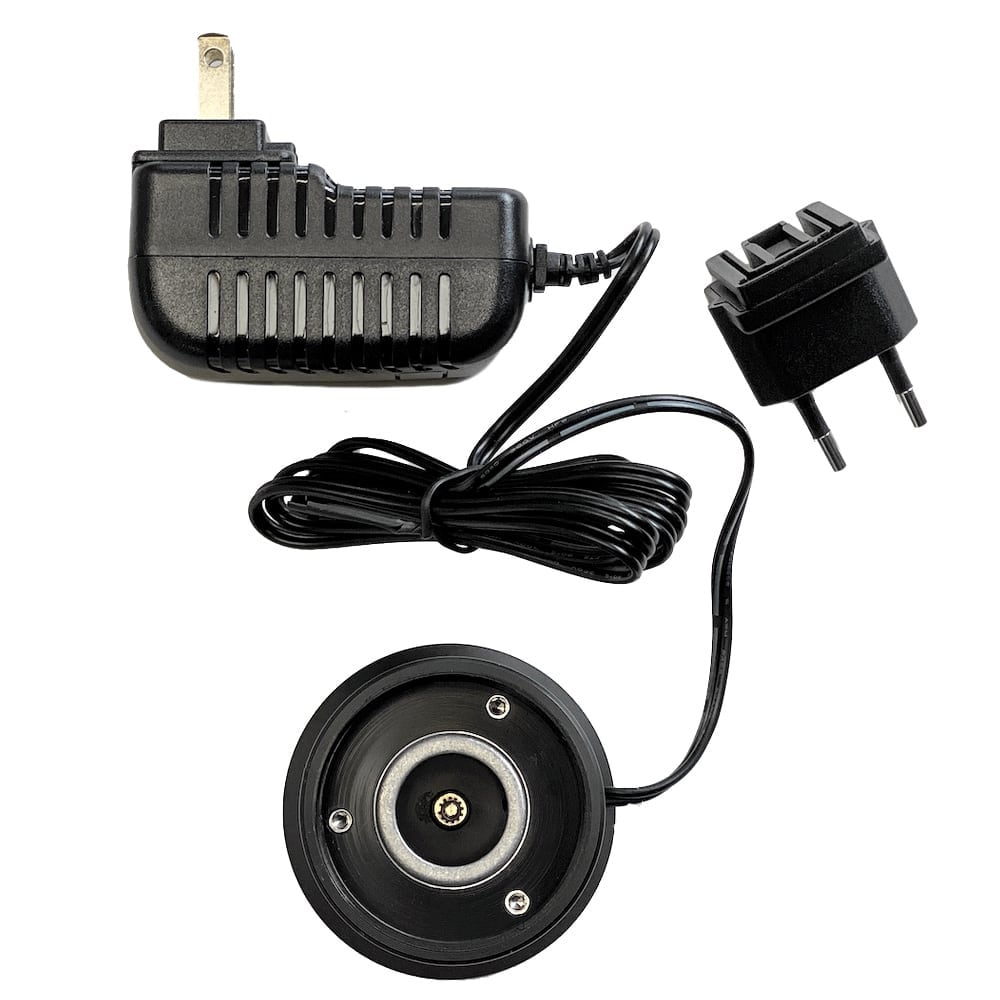 Halcyon Flare EXP Light
The Halcyon Flare EXP Light is powerful enough to lead an extreme cave dive... even on half power yet simple enough for a recreational reef dive.
The Halcyon Flare EXP Light is the fixed-focus beam version of Halcyon Focus light in a compact housing.
The Flare EXP dive light with a standard cord is strong, dependable and priced to become your go to solution for your next primary light. It is powerful enough to lead an extreme cave dive... even on half power yet simple enough for a recreational reef dive.
3 phase (full, half, off) magnetic power switch. Isolated LED core and driver through 3 sealed compartments. Adjustable handle for easy use. Tiny footprint lightweight battery pack. Portable easy charger. Auto shut-down on low power. Overheat protection and plenty more...
Halcyon Flare EXP Light features
Approx. 5 hours burn time on high and 10 hours on low
11,500 lux at 1m 1,700 lux at 3m on high power
300m depth rated
Fixed Beam
Integrated harness/belt loop
High and low power setting
Weight 1.3Kg
Adjustable handle, folds on lens during transport
Delrin canister, height 20cm
5amp LiOn battery
Easy to charge on cradle
Charger included
Packaged in Voyager case
Halcyon Flare EXP Charger
Halcyon Flare EXP torches come with a compact and practical wall charger.
The total weight of the charger and charge point is 202g making it ideal for the travelling diver.
The class 2 battery charger works on 100-240V with an output of 12.6V (1.0A) and can be used worldwide.
All you need to do is unscrew the battery from the lamp head, connect the charger and screw the battery into the one-pin charge point. Wall chargers are supplied with the appropriate plug/adapter for the region you place your order.
Halcyon Measuring Diving Light
Halcyon prefers to describe diving lights using lux because this provides a gauge of intensity at a given distance, which is probably more relevant while diving or during signalling. Halcyon typically tests lux output at one, three, and five meters from the light source. These distances appear useful when evaluating intensity for general use and while signalling a dive buddy.
A lux measurement that is very close to the light source will be higher than a lux measurement recorded farther from the same light source because light diffuses as it gets farther from the source. Therefore, you can think of lumens as the amount of light available and lux as the lumens that are actually arriving at the intended target.
FAQ - What is an E/O Connector/Cord - do I need one?
E/O Fittings (wetmates) are versatile pluggable two-pin connectors which allow divers to utilise their batteries with more than one light head, heating systems etc. by allowing the diver to change what the battery powers. A male-female E/O connector at end of the battery side cord will require a male-female E/O connector on the cord leading to light head or heating system. The term E/O comes from the first manufacturer of such fittings: Electro-Oceanic Inc. but current connectors on the market are totally new generation, still referred to as E/O or underwater pluggable cords/connectors. E/O cords may require more care and maintenance than continuous cables especially when/if exposed to salt water. It is recommended the connectors are cleaned and well maintained between dives, not directly exposed to salty conditions.
If you are using your battery canister only to power up your torch, a standard cable will suffice. If you intend to change light heads or use the battery to power more than one element (i.e. torch and any heating system) ensure the battery meets the power requirement of both systems combined. E/O cord option on this item means the battery/canister will have a cord with E/O fitting at the end and the light-head will have a cord with mateable E/O fitting on the torch end. When not in use, each connector can be protected with a Blind [Dummy] Plug.
E/O Y Connector & Blanking Plug
Wetmatable E/O connectors have a wide range of compatible accessories. E/O Y-connectors and Blind [Dummy] Plugs are the most popular accessories used by divers. The Y-connector, also called a Y-Splitter, consists of three waterproof two pole connectors in a single device allowing output to be shared between two devices/systems (i.e. two light heads, a light head and heating system etc) from the same power source. A Blind [Dummy] Plug is a simple two pole dummy connector for protecting unmated connectors against the elements. These are ideal for heated vests and canister batteries during transport.
Keep in mind: E/O connectors are delicate and any contaminants such as grit, sand, salt residue and similar inside the connector will not allow a connection to be made and could irreversibly damage the cord end.
SHIPPING:
We aim to dispatch all in-stock items within 2 working days but will inform you of approximate delivery times should any item on your order be out of stock or on supplier backorder due to current manufacturing or transport delays caused by global shortages and/or impeded production.
Please refer to our Shipping Policy and Returns & Refunds Policy for detailed information on delivery terms and returns.
Our 2023 shipping rates are as follows:
• UK mainland orders £45 and over: FREE - DPD Delivery
• UK mainland orders under £45: £4.90 Fixed Rate - DPD Delivery
• Channel Islands, Isle of Man, Highlands & Northern Ireland: £14.9 Fixed Rate
• European Union: £13.90 + 5% of order value (maximum £30)
• Rest of the World: £19.50 + 8% of order value (maximum £55)
• BFPO Post Codes: £20
INTERNATIONAL EXCEPTIONS:
For international orders containing weights, cylinders (excluding suit inflation bottles) and Suex scooters please contact us in advance before placing your order.
These products are not included in our global max-capped shipping rates and are only shipped outside of UK mainland after freight cost is calculated based on total weight, dimensions of parcel, location of delivery and the courier service used. We will let you know what this cost will be before processing any order.
All cylinders we ship within and outside of UK mainland are filled and tested on site before being emptied for dispatch. Cylinders shipped outside of the UK will be empty and will also have their valves removed, requiring reassembly after you receive delivery. Twinset manifolds and bands will also be removed and dispatched together with the cylinders for safe global shipping.
RETURNS & REFUNDS
Please contact us before any return with your order number and date details. Receive our Returns Authorisation Form and instructions and enclose them with your return to expedite a refund. Detailed information is available in our Returns & Refunds Policy.
Email us at sales@dirdirect.com or call us on +44(0)1305 824 555
Note that all returned items are shipped at the customer's own risk and remain the customer's property until received by Underwater Explorers, so please ensure they are packaged well and use reliable postal services with tracking facilities. The
goods will be inspected on arrival. 
Return postages are at your own cost and our outbound shipping costs (if items are sold with integrated basic shipping charges) may be deducted from any UK mainland refund unless linked to a fault/defect claim. 

Please contact us with your order number and name before sending any returns to:
Underwater Explorers – Returns
Unit 1, Maritime Business Centre
Mereside, Portland
Dorset, DT5 1FD 
United Kingdom
Please refer to our Shipping Policy and Returns & Refunds Policy for detailed information.